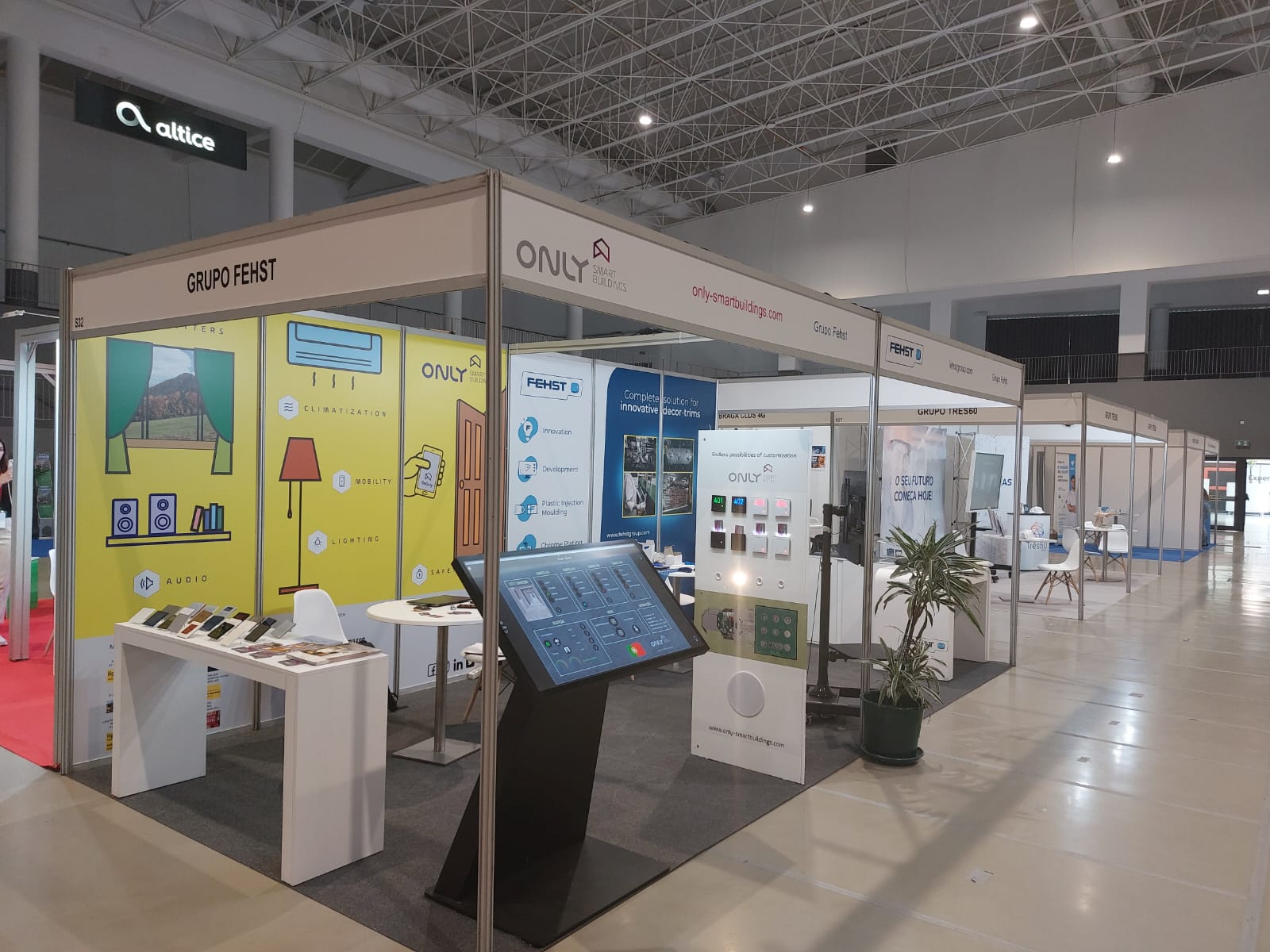 The Business Exhibition included in the 2023 Economy Week began yesterday, the 23rd at the end of the afternoon, and was attended by Mr. Mayor of Braga, Ricardo Rio and Secretary of State for Labour, Miguel Fontes.
The Exhibition has several companies and entities as participants, available to show the general public what is best done in Braga in terms of knowledge and technology production.
The Fehst Group, made up of Fehst Componentes and Enancer Electrónica, owner of the ONLY Smart Buildings brand, once again marks its position as a prominent group in the automotive market and automation technology.
The event is located at the Altice Forum Braga until the 25th of May.