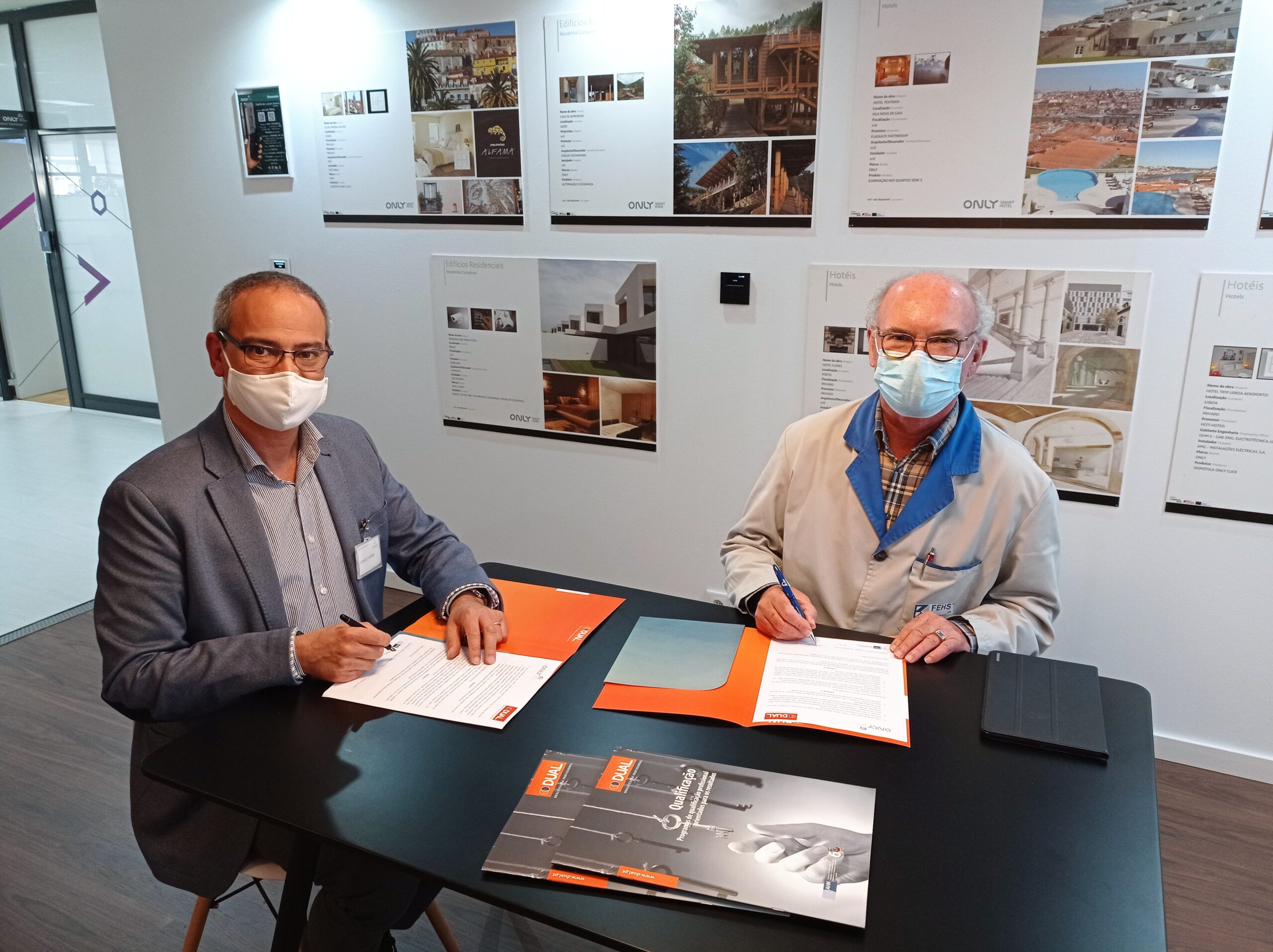 Enancer Electrónica, Lda signed a collaboration protocol with DUAL, a professional qualification service of the Portuguese-German Chamber of Commerce and Industry.
The protocol is aimed at a partnership to promote the ONLY Smart Buildings brand among DUAL trainees through the development of practical laboratories in Porto and Portimão with ONLY solutions.
The interest is related to the cooperation in the professional qualification of young people in the area of electronics and hospitality, who, already starting in their training, become familiarized with the ONLY brand and products.
The protocol was signed at ONLY's new ShowRoom at the Fehst Group's facilities in Braga, with the representation of the director of Enancer Electrónica, Lda, Mr. Hatto Fehst and the director of DUAL, Mr. Elísio Silva.